HALIFAX ISLAND CATAMARAN TOUR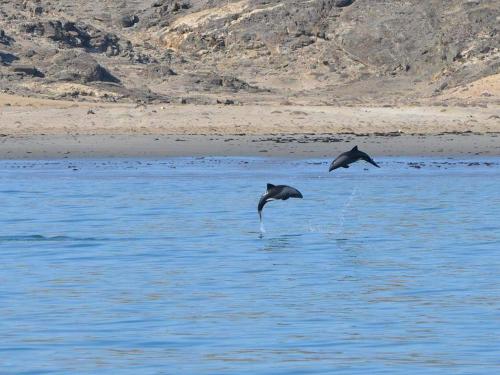 DOLPHINS, PENGUINS, DIAZ POINT, SEALS, FLAMINGOS & WHALES IN SEASON.


 The HALIFAX ISLAND CATAMARAN TOURS (2) offer you an insight into one of Africa's largest Marine Protected Areas.  Halifax Island is home to Namibia and Africa's largest African Penguin colony and the only spot in Namibia to see penguins in the wild.



DAILY DEPARTURES: 

From the Lüderitz Waterfront jetty @ 08.00 sharp (Weather permitting). There are two catamarans in operation.

 
KOLMANSKOP GHOST TOWN (1909)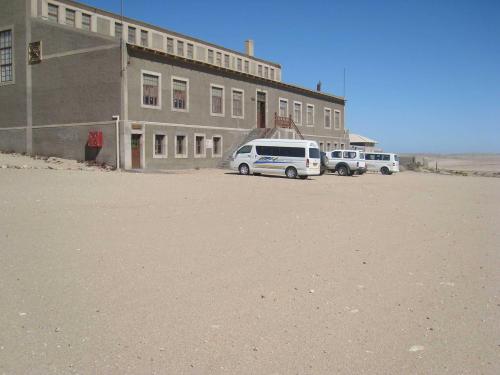 KOLMANSKOP GHOST TOWN is the third most famous visitor attraction in Namibia

Travel back in time…Probably one of the best preserved desert ghost towns in Africa. English and German tours are offered and provide a lot of information about the day to day life of the diamond village inhabitants and mine workers. 

After your selected guided tour there is time to stroll around to inspect the buildings. The area is a true photographer's dream. There is also a coffee shop on site.

Daily guided tours: 9.30 and 11.00 am - Sunday: 10.00am 

Entrance fee payable at the gate or at: LÜDERITZ SAFARIS & TOURS (in town)
LÜDERITZ PENINSULA TOUR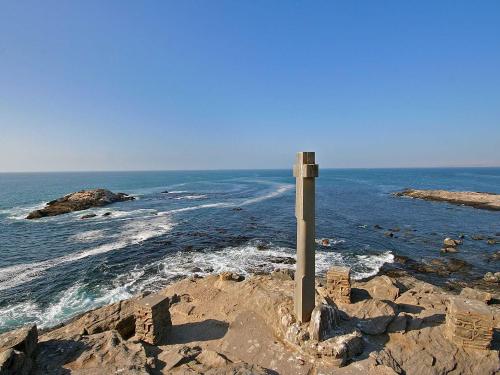 DIAZ CROSS, EBERLANZ CAVE, FJORDS, ROCKY POOLS, LIGHTHOUSE & MORE

The Lüderitz Peninsula is unique in Namibia. It has a varied landscape of black rock, empty expansive beaches and the wild Atlantic.  This wonderful landscape with its generic flora can be explored in two ways:

Normal 2x2 sedan (own route) or 4x4 vehicle (own route). To appreciate the peninsula, aim for a 3-4 hour tour.

To gain a proper and full insight into the whole area, going on a 4x4 guided tour is another recommended option.

NAMIB OFFROAD EXCURSIONS: Heinz Manns > ludnom@gmail.com
LÜDERITZ TOWN TOUR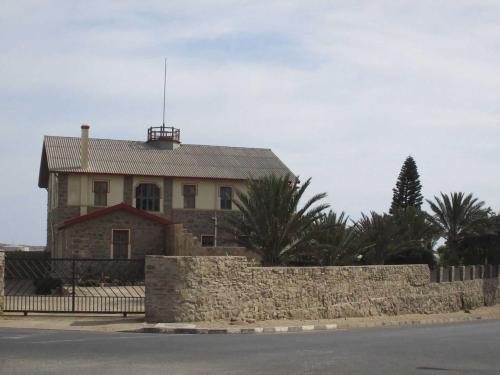 Lüderitz is rich In history and for such a small town (+/- 18000 inhabitants) has 95 National Heritage listed buildings and monuments. 

The two most famous German designed buildings are the iconic Felsenkirche (1912) and Goerke Haus (1910).  They both form part of the Lüderitz Heritage Route. These buildings are only open at certain times in the afternoon (Monday - Saturday)

To gain a proper in-depth perspective of the history of Lüderitz (1883) it is highly recommended to go on a full town tour with Marion. Shark Island is also included.

Lüderitz Safaris & Tours: ludsaf@africaonline.com.na